Two-Tone Cabinetry—A Timeless Trend
Sep 22, 2022
---
Two-Tone Cabinetry—A Timeless Trend
When designing a kitchen, one of the number one questions posed to our designers is: what is on trend? And clients are usually asking, not because they want the latest trend in design, on the contrary—they want a timeless design.
Two-tone cabinets have become a timeless trend in design. A design which really lends itself to a multi-dimensional vision that doesn't limit client preferences to just one cabinet finish. There are many ways to incorporate this timeless trend into your kitchen design.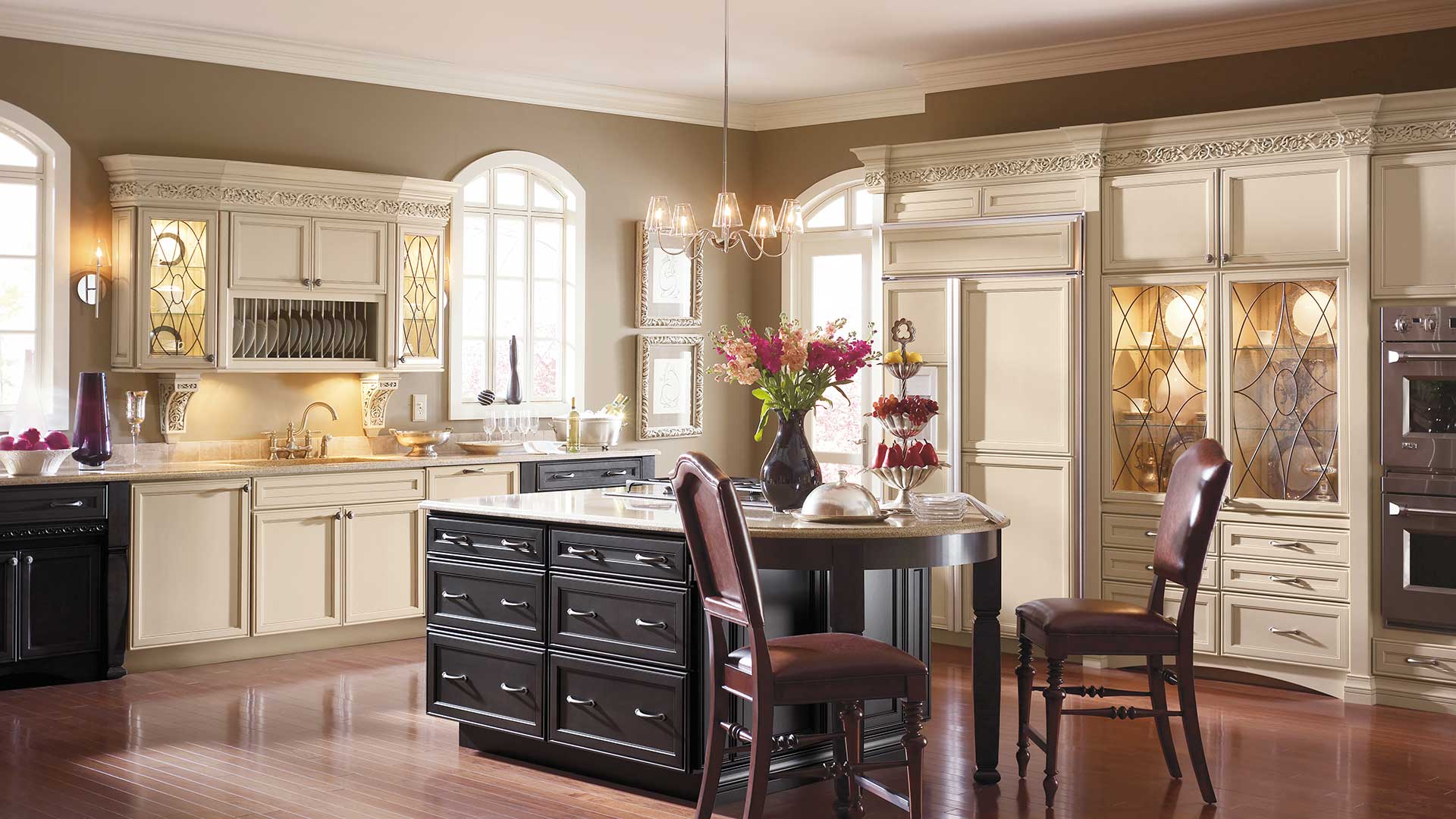 ---
Take a look & grab inspiration with the following—Two-Toned Timeless Trend Gallery:
---
Crown Jewel: This kitchen design takes inspiration from a three-tone cabinet design approach but masterfully pulls it all together with the warm wood tones in the crown molding.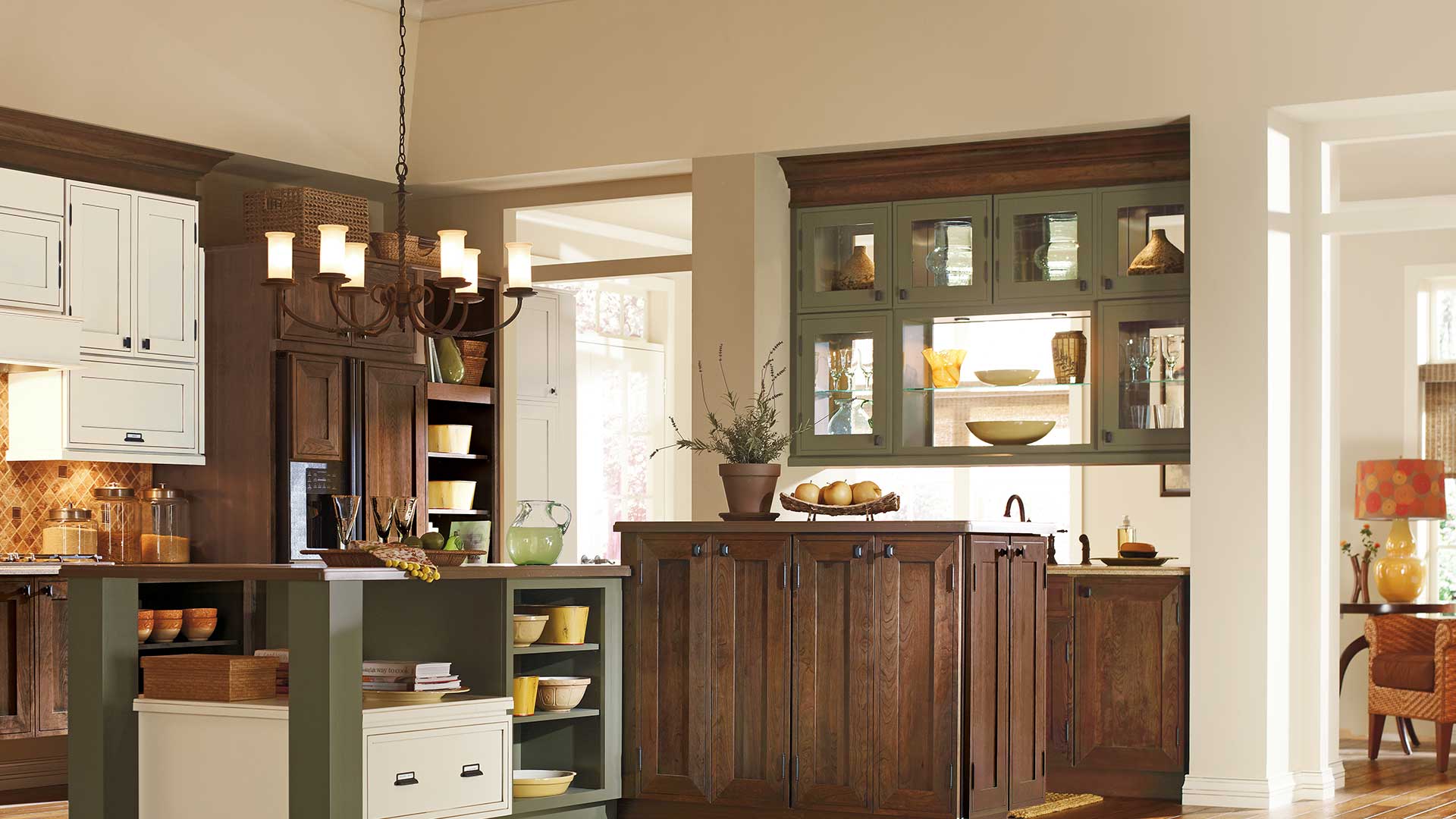 Hood Contrast: Keeping the design palette neutral & elegant this kitchen design incorporates a strong, bold statement by contrasting the island, cooktop & hood in a rich, stained wood.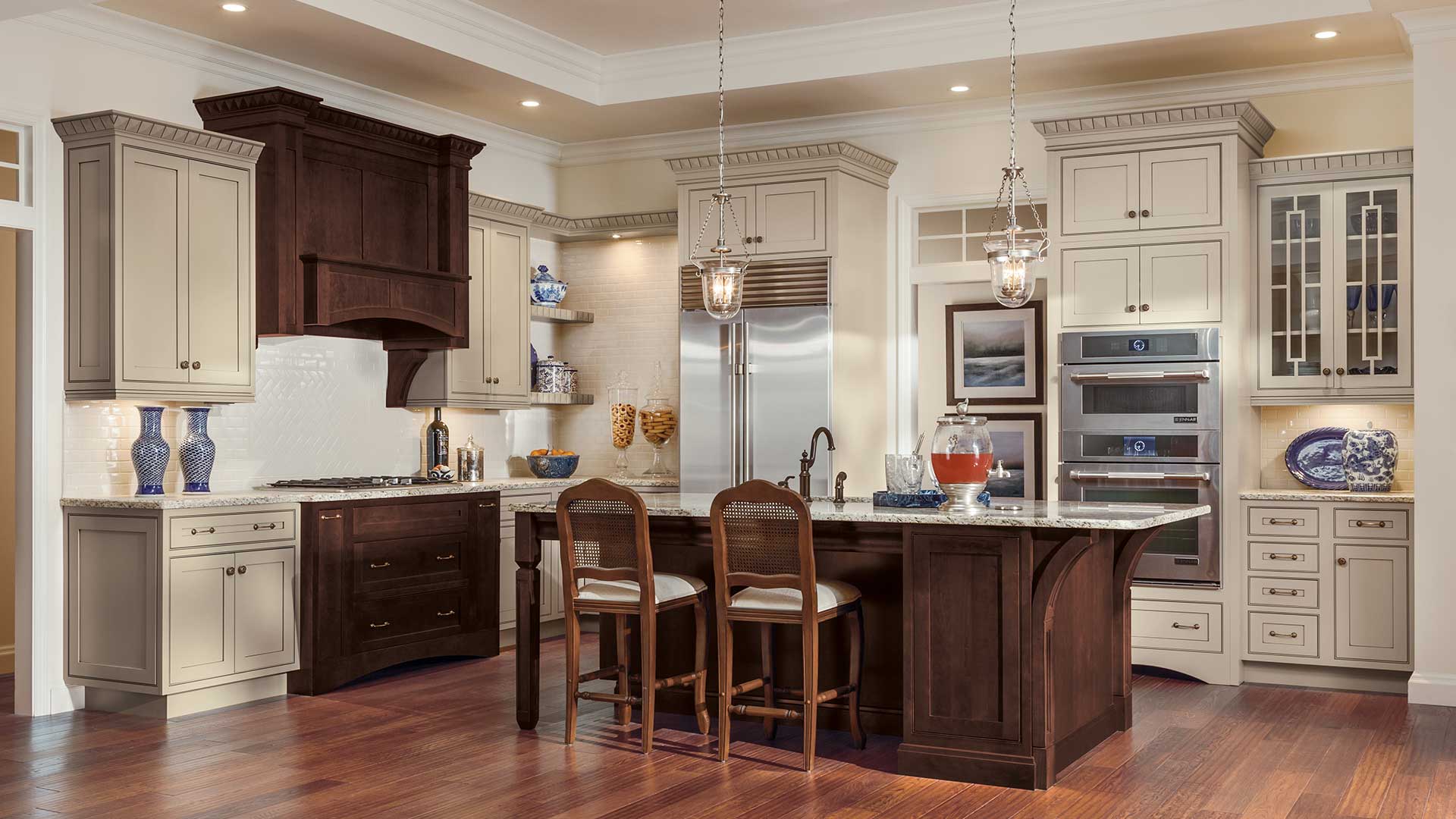 Peekaboo Blue: The adjoining mudroom/pantry area outfitted with complimentary serene blue cabinetry draws the eye just beyond this beautiful monochromatic palette.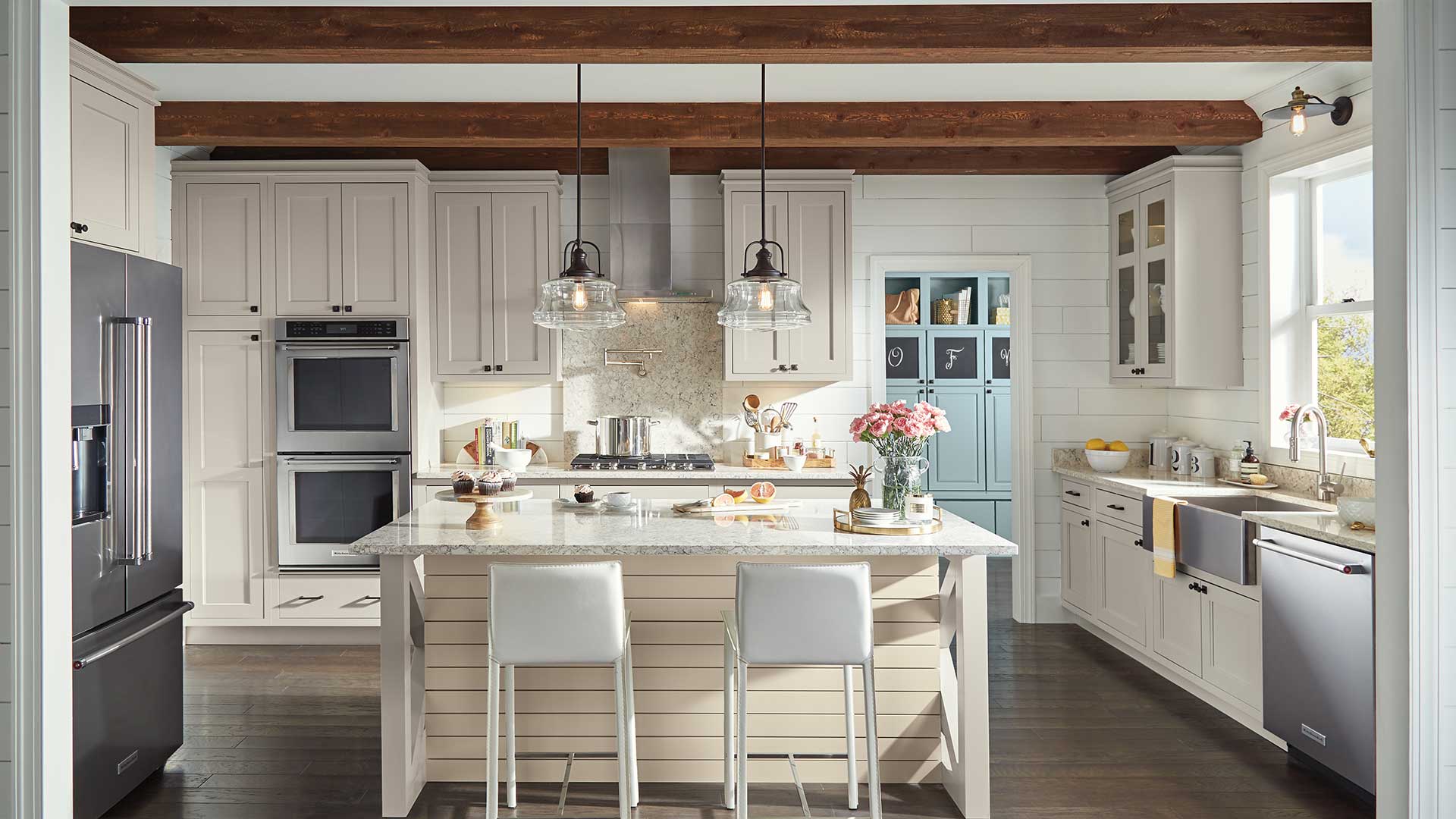 White Light: Dark stained cabinets bring a rich sophistication to any home especially when paired with a bright white island.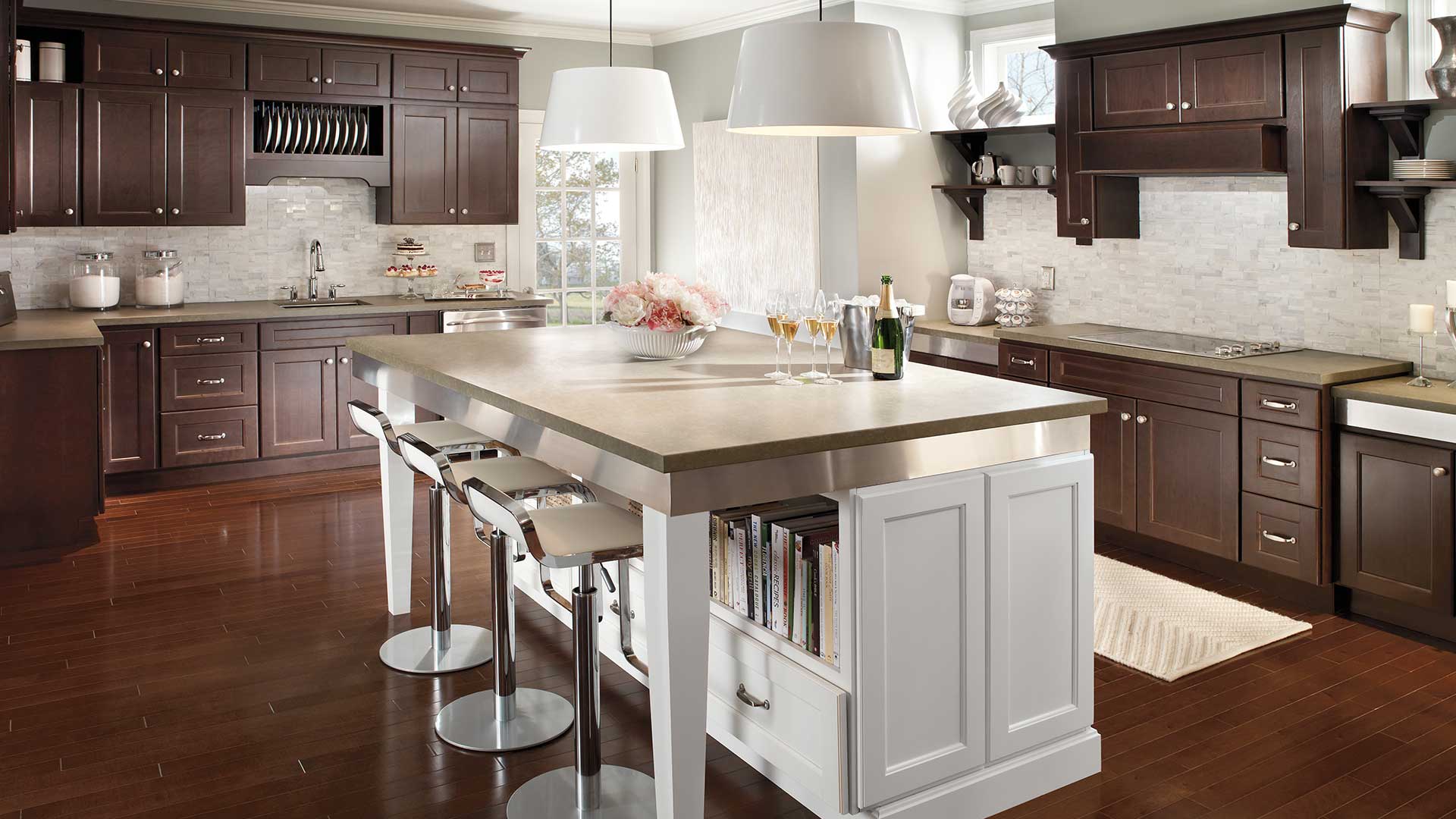 Soft Hues: A standalone hutch with matching upper wall cabinets offset with a soft sage color on the island and surrounding cabinetry is a wonderful example of how stained wood & paint can compliment each other.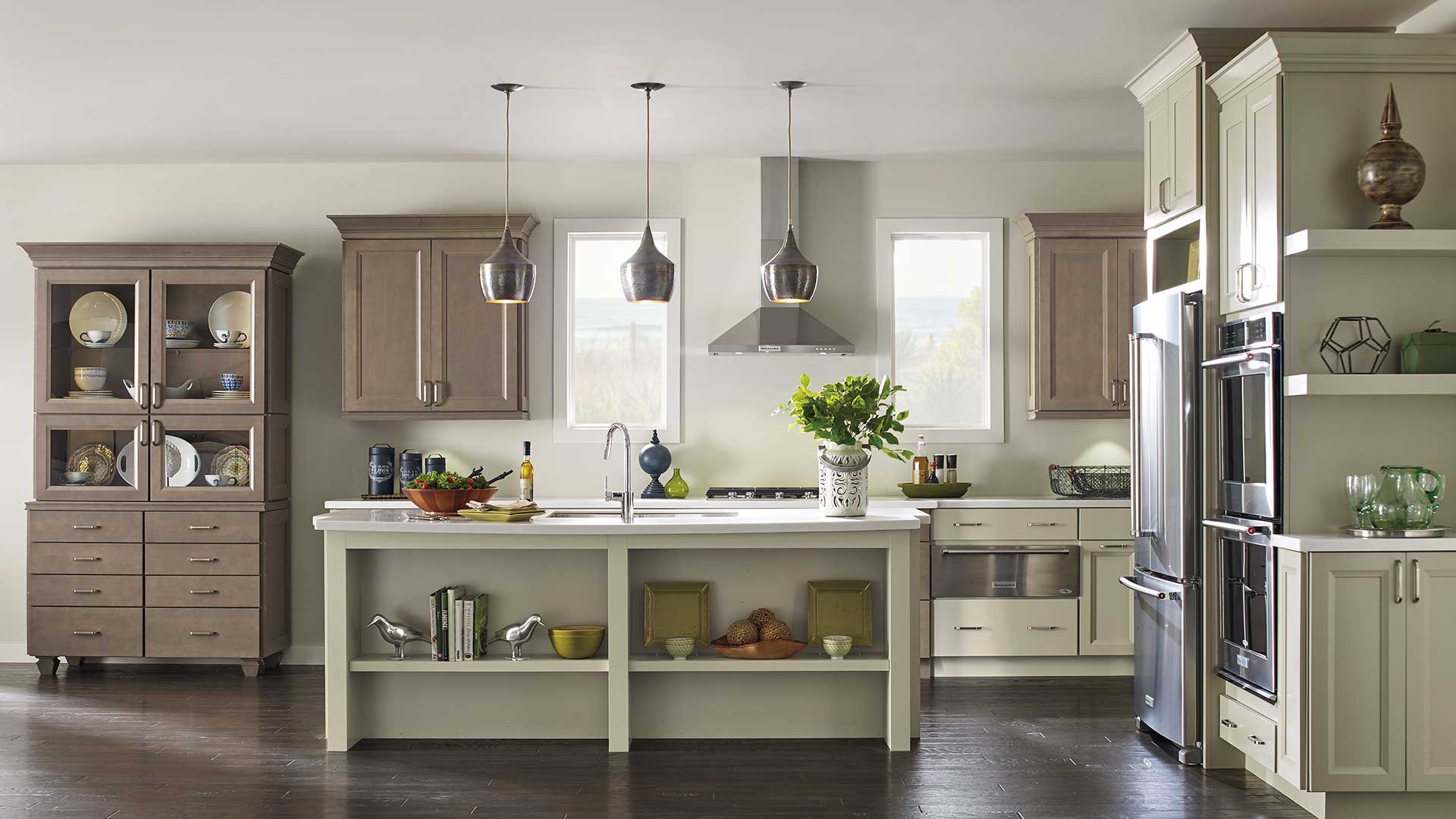 Anchors Away: In this classic galley kitchen the wood stained lower cabinets anchor the space while the long row of white upper cabinets blend into the ceiling creating a striking contrast.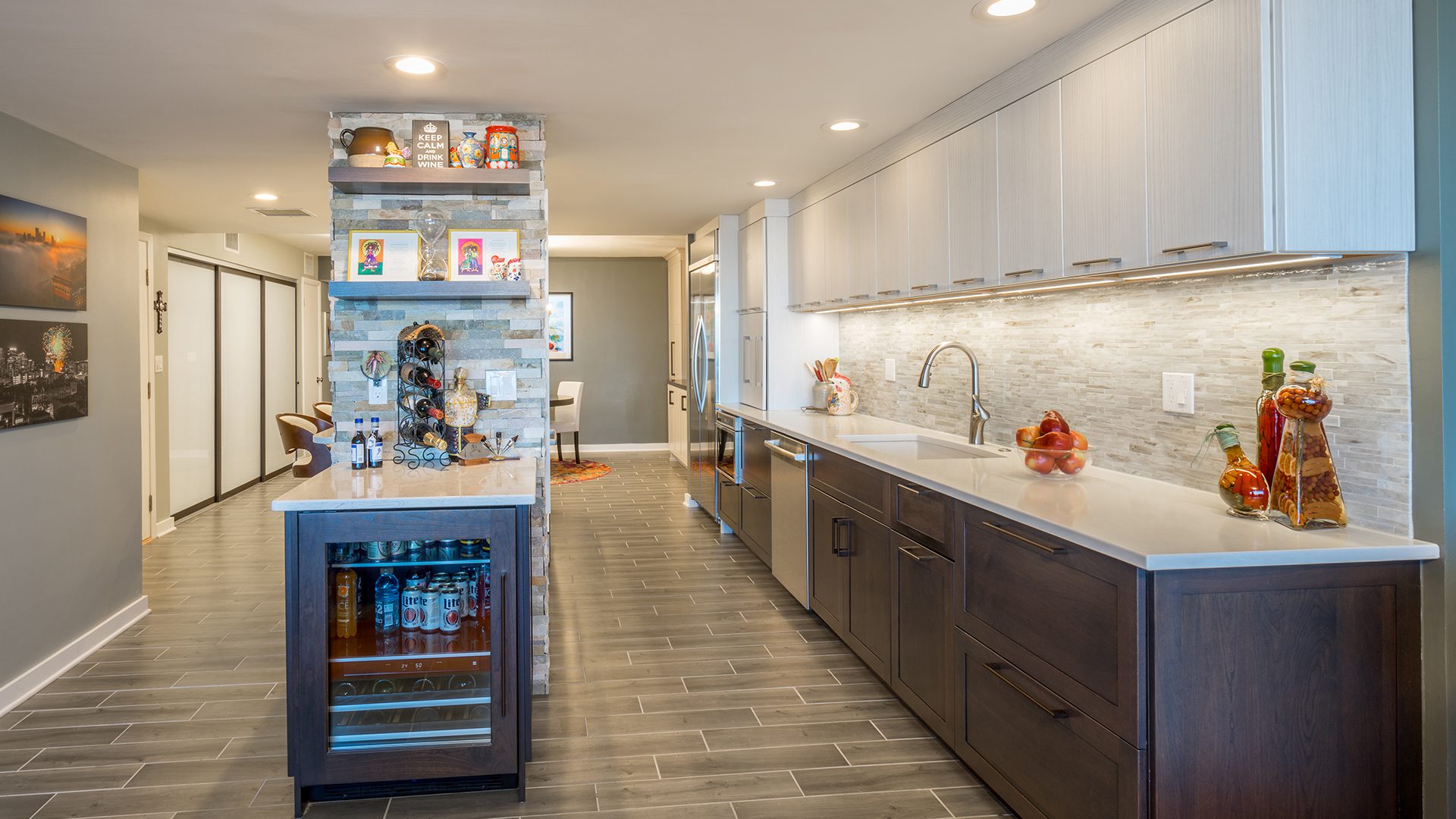 Color Pop: Blue is the the new neutral. Pair that with a natural wood stain on the hood & island and the outcome is nothing less than spectacular.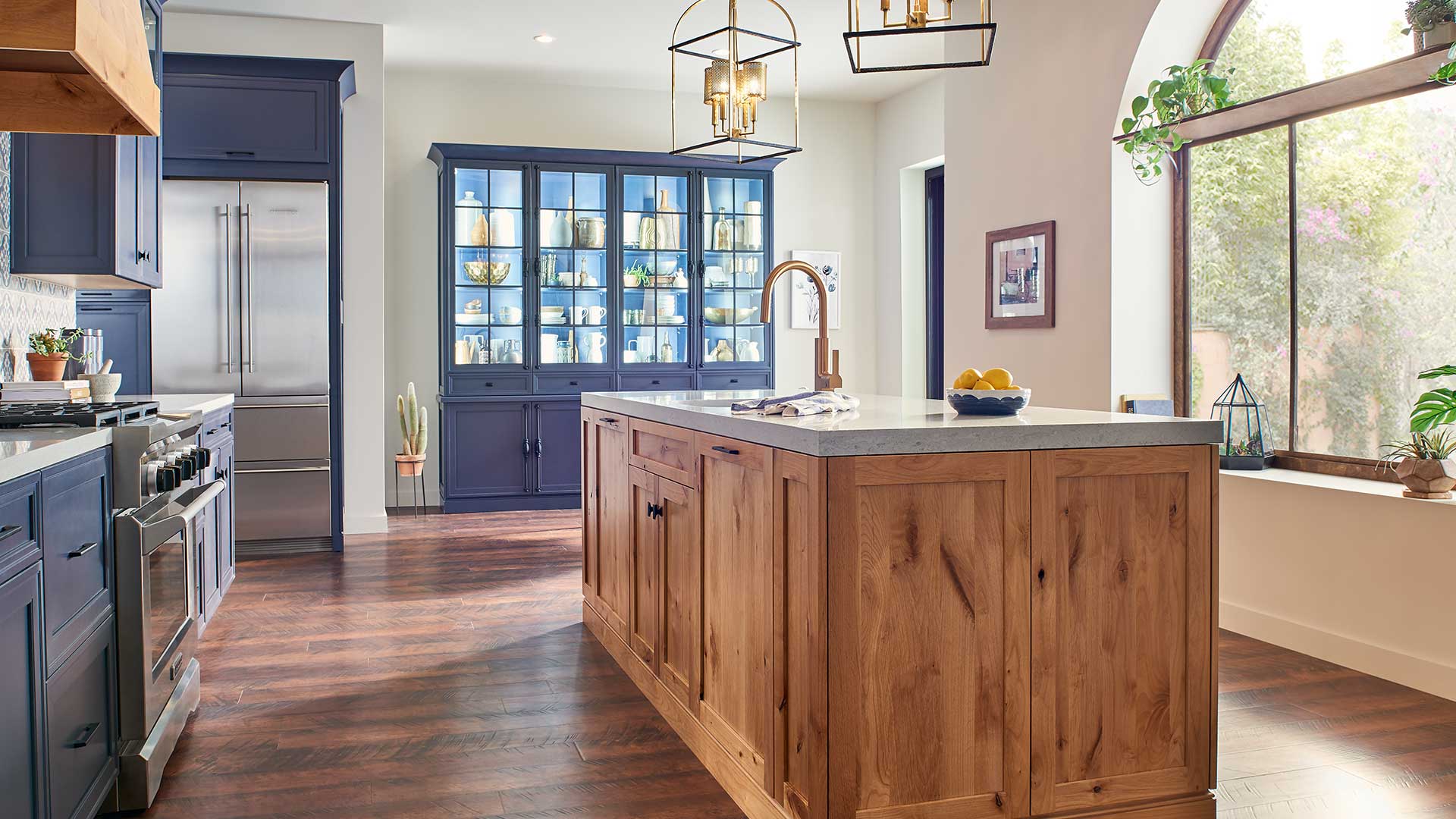 Accessory Match: Wood bowl accents picking up the island wood tones is another perfect example of how you can incorporate tonal harmony with a two-tone design.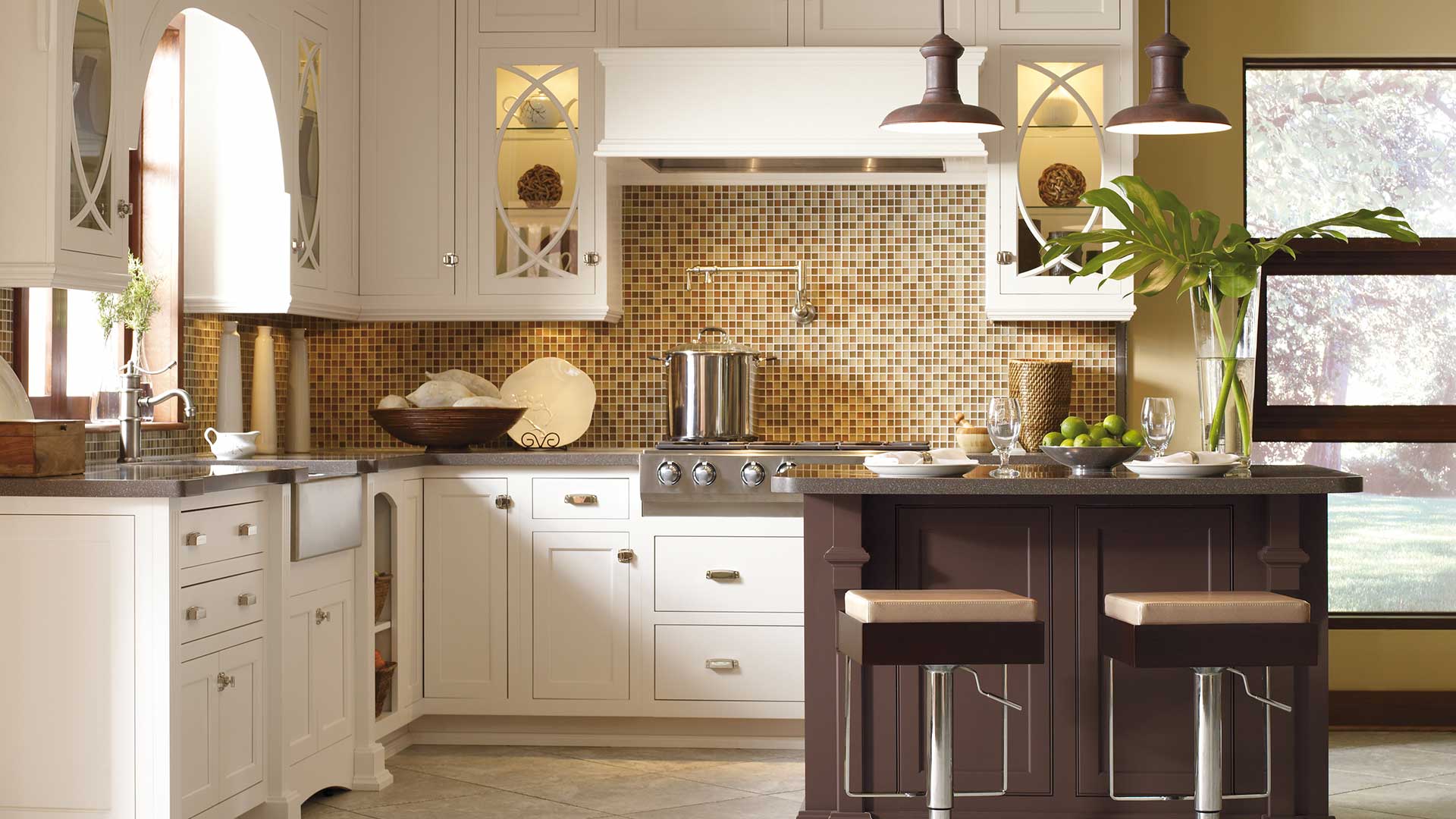 No matter what your preferred style in cabinets—stained or painted; with a two-toned cabinetry timeless trend, your options are only limited by your design inspirations. Let Cape & Island Kitchens take that inspiration and bring it to fruition.