OUR TEAM
Oct 31, 2023
Sagamore Beach Showroom Designers
Visit our designers at the Sagamore Beach showroom location. Each team member has years of experience and unparalleled skill.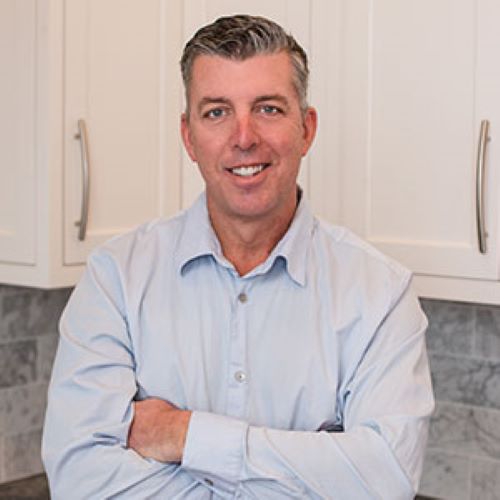 Joe Cheney
Beginning his career in cabinet manufacturing to later focusing his passion on world-class aesthetic design, Joe has built a reputation for excellence that has made Cape & Island Kitchens the most respected Design Build company south of Boston.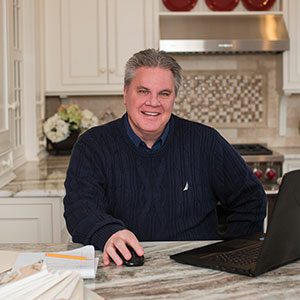 Kevin Schlosser
With over 25 years in the Kitchen and Bath industry, Kevin brings a wealth of experience to our team. He was the recipient of the EM Nari Gold Coty award and his work has been featured in South Shore Living magazine. Kevin's loyal client base extends beyond Massachusetts to Vail, Colorado and south Florida. Kevin's clients also include a large group of commercial builders that seek him out for his expertise with LEED (Green Building) certified design and Aging-in-Place certification. View Kevin's Gallery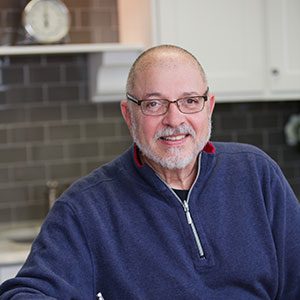 Michael Sammartino
As a veteran of over 40 years in the business, Mike takes a no-nonsense approach to functional design. The commercial clients that he serves respect his ability to listen to their needs and deliver excellent results for every project. That is the secret recipe that has gained Mike a loyal base of Builders and Remodelers that have stayed with him for decades. Mike has recently received Candlelight's Lifetime Achievement Award for excellence and brings a lifetime of experience to our team.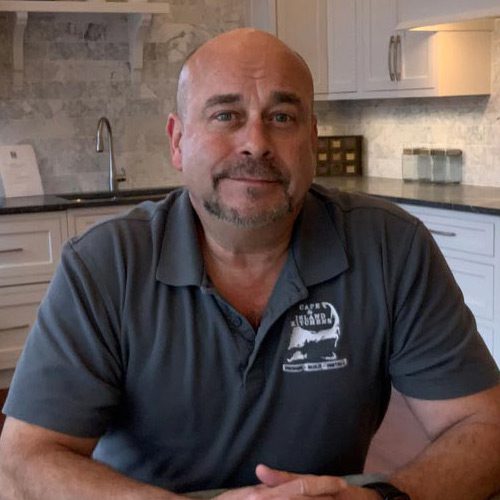 Mark Tuleja
With over 30 years experience in both commercial and residential cabinets & millwork, from the manufacturing perspective, to final designs, Mark excels in design & creativity. He always manages to include valued engineering as part of his designs. With thousands of kitchen & bath designs under his belt, Mark will always have a solution in creating the ultimate configuration for your space. View Mark's Gallery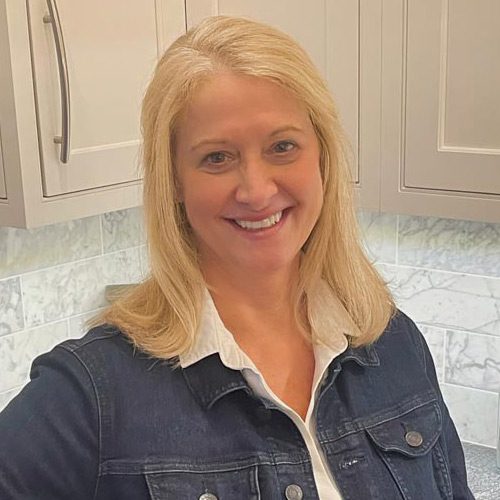 Winn Fernandes
After graduating with a Bachelor of Arts Degree in Interior Design, Winn began her career in the furniture industry as a gallery designer in the United States, as well as in parts of Europe. Her background in design lends itself naturally when it comes to designing beautiful kitchen interiors and making them into bespoke spaces for memorable family gatherings and entertaining. Winn's positive attitude, communication skills and design knowledge, assures that the finished product will be aesthetically pleasing, creative and functional. View Winn's Gallery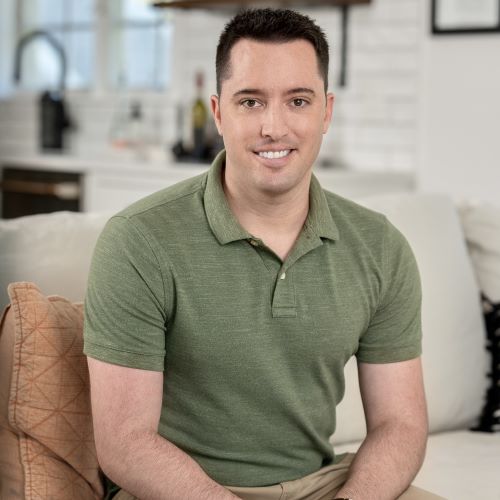 Greg Kelliher
Designing client-specific interior spaces in collaboration with the client's desires & preferences is Greg's specialty! Greg holds a degree in Interior Design from Suffolk University. While in school, he started his career in kitchen design where his expertise was formed. Greg's passion for the industry & his friendly and casual personality makes you feel like you've known him for years. View Greg's Gallery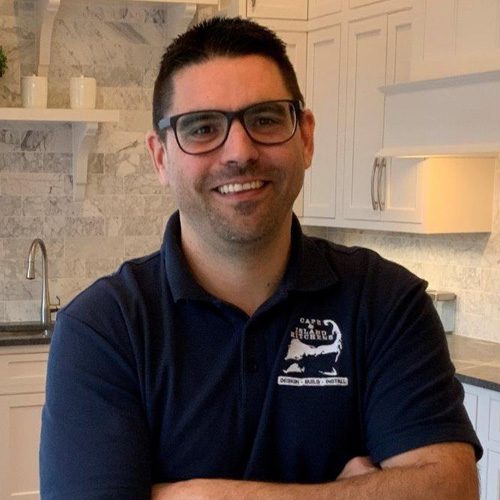 John Hurley
John has been in the building and remodeling industry here on Cape Cod going on 20 years. Early in his career he realized that he had a passion for architectural millwork and custom cabinetry. John advanced in his career by learning kitchen design software to help "mom and pop" cabinet shops learn the software to streamline their designs. With a love for customer service and fine woodwork, John has been a great addition to the Cape & Island family! View John's Gallery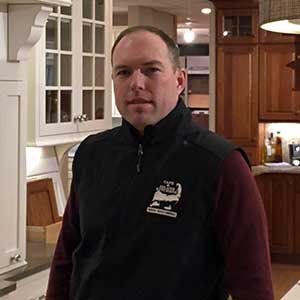 Ryan Haden
Ryan has been with CIK for nearly 22 years and has grown with our company while maintaining his other role in Emergency Management Services. He has received multiple industry certifications and maintains a loyal following in our area.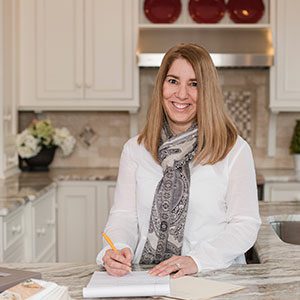 Tracey Perry
Tracey is a Candlelight Platinum award winning designer. Her special touch in design takes modern day functionality combined with visually stunning interiors to create kitchens that make our client's dreams come true. With over 20 years design experience, Tracey is sought after by many home builders to assist them with their custom design projects. When you partner with Tracey; you can rest easy knowing your design plans are in good hands. View Tracey's Gallery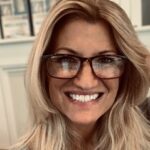 Lynsea Cannucci
Lynsea has over 10 years experience working with clients to design the kitchens and baths of their dreams. With an eye for design and attention to detail, Lynsea elevates kitchen & bathroom design and takes it to the next level. Her affable nature has won her multi-generational loyalty. Lynsea's creative designs, spatial visualization and versatility is a formidable trio often unrivaled in the industry.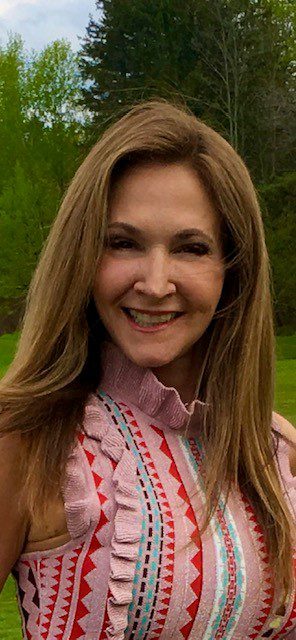 Kim O'Connor
Kim has been involved in all aspects of design for over 25 years. Receiving a B.F.A. in interior design enables her to work within the residential and commercial industry. Her ability to develop client relationships based on respect, trust and confidence has been the key to her success as a designer. With a comprehensive understanding of her clients needs and expectations allows Kim to create unique and beautiful design that will have a positive impact in her clients' lives.
Hyannis Showroom Designers
Visit our designers at the Hyannis showroom location. Each of our members add something special and unique to the team.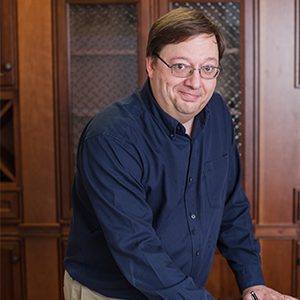 Mark Dupont
Having spent 27 years in Kitchen Design, Mark delivers expertly crafted results for his clients. He has received numerous awards and certifications throughout his career. Mark's advice for Homeowners when purchasing a kitchen: Online resources like Pinterest and Houzz are excellent places to define your project goals before meeting with a Designer. Be honest about your budget, ask plenty of questions and become engaged in the process. We know that a remodeling project can be overwhelming and we are here to help you.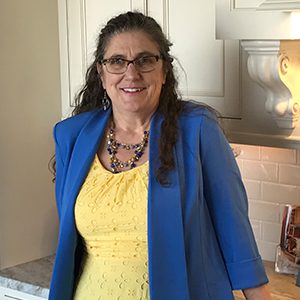 Janny O'Connell
Janny is an accomplished Kitchen Designer that brings a wealth of experience to our Hyannis showroom. She started her career as a custom cabinet maker in 1988 and gained a strong background in the construction industry during her 23 years as a custom home builder, remodeler and interior designer. Janny has worked for several sports celebrities and received the prestigious Indiana Builders Association Remodeler of the Year award. She was born in Massachusetts and moved to the Midwest as a child, but always considered Cape Cod her true home. Now back on the Cape many years later, Janny loves working with the residents of Cape Cod and the surrounding areas and looks forward to transforming your dreams into reality. View Janny's Gallery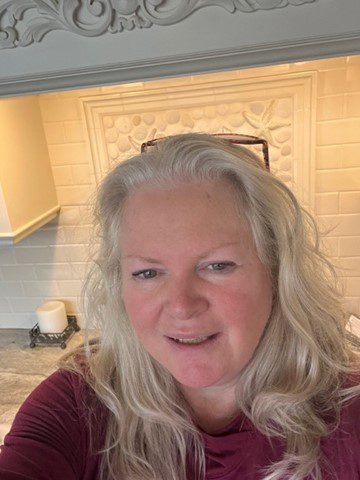 Donna Singleton
Donna is new to the cape but she has been working in kitchen design and remodeling since 2004. Her specialty is balancing the practical aspects of kitchen design with the customer's desires and beauty of current trends. She has done many residential projects for homeowners and builders as well as commercial apartment buildings and housing developments. Donna is also well versed in custom closet design. She is willing to do what is necessary to get the job done.
Remodeling Team
Our Remodeling team are among the most competent in the business. They work tirelessly to provide your every whim and desire.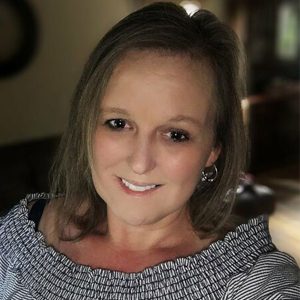 Sonja LeVangie
Sonja has been a leader in the design field bringing with her more than 25 years of knowledge and expertise to the Remodel Division of Cape & Island Kitchens. She started out with 15 of those years in the commercial field before focusing on residential with an interest in a more personal approach for her customers. She has overseen large projects from start to finish, receiving high recognition for functionality and aesthetics for custom cabinetry, and is recognized for her conceptual development of unique spaces and problem solving skills. Sonja's motto is listening to her client's needs and create a space for client's enjoyment for years to come.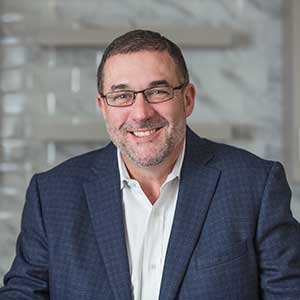 Mike Heinrichs
After operating a family owned remodeling company, Mike transitioned his focus towards designing interior spaces and eventually moved on to residential Project Management. He is a licensed Construction Supervisor that has continued to enhance his toolbox of skills with additional certifications and education. Currently, Mike oversees our Remodel Division's labor services in the field. He, along with our in-house carpenters and large network of tradesman deliver a world-class experience to make our customers dreams a reality.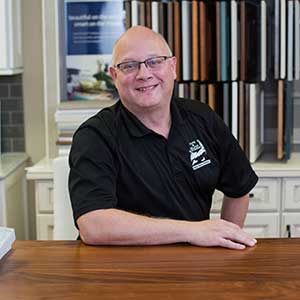 Bill Schmitz
Licenses and Certifications: Unrestricted Construction Supervisors License #CS-07571, Home Improvement Contractors License #160266. OSHA certified. Lead Paint certification. Bill manages our crews in the field, estimates projects and performs scheduling to keep our projects running smoothly and in-line with the quality that Cape & Island Kitchens is renowned for.