Knobs & Pulls—Cabinet Jewelry
Oct 26, 2022
Knobs & Pulls—Cabinet Jewelry
Once considered an afterthought or third tiered decision in kitchen design was picking out lowly old cabinet hardware. It wasn't often a high budget line item when reconciling kitchen remodeling costs so the cheapest option was often the most prevalent. Fast forward to today and cabinet hardware has become the crown jewel and the finishing touch in kitchen design with prices & options running the gamut. Planning to spend around 2-5% of your overall renovation budget on cabinet hardware should be able to get you the cabinet jewelry you desire without breaking the bank & will go a long way in protecting your cabinets for years to come. That benefit alone is worth the added expense.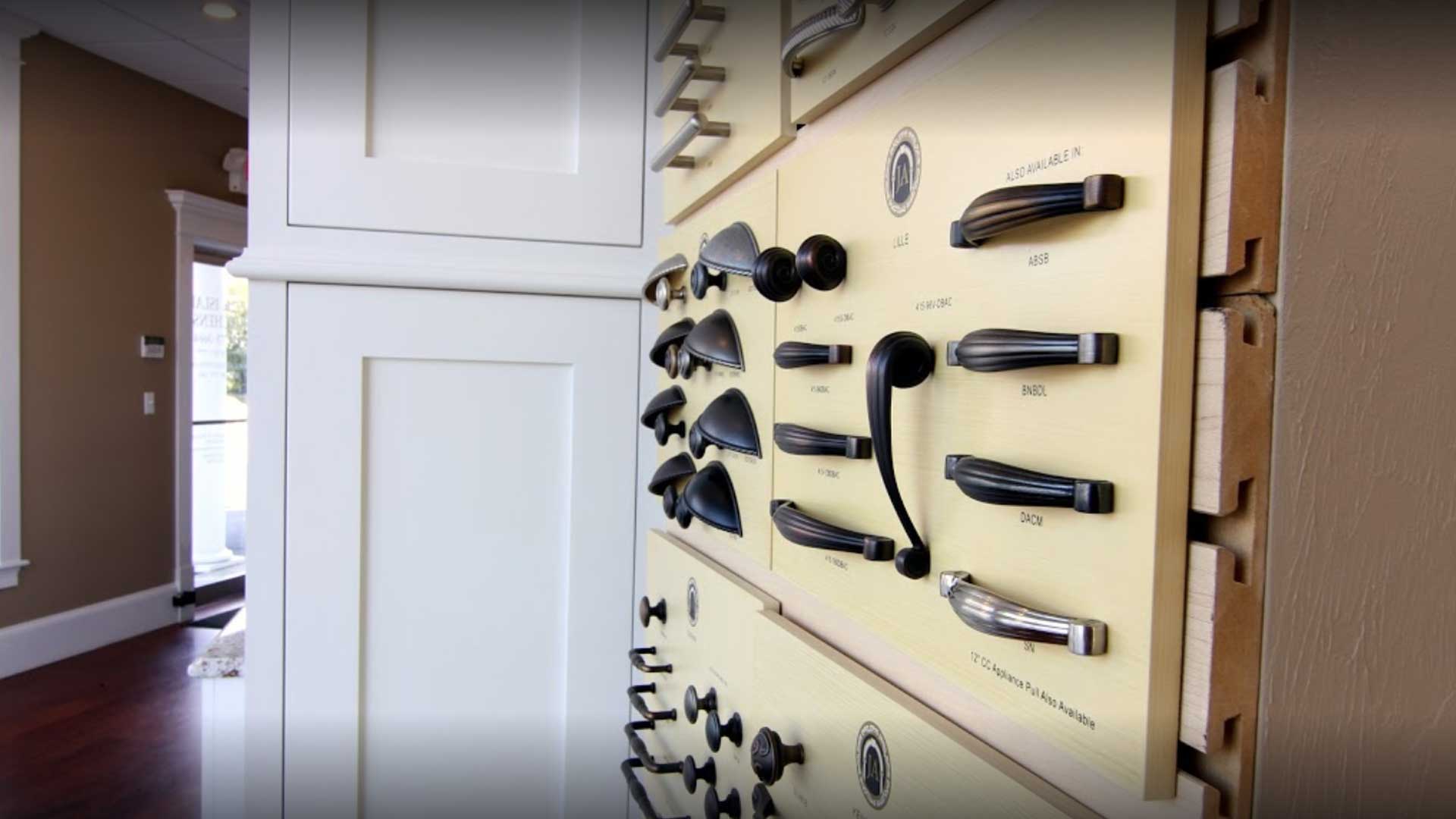 ---
The following are just a few examples of cabinet hardware jewelry you can showcase in your own kitchen design.
---
Ring Pulls are a great addition to knobs and pulls. They add depth but with a low profile. With the rings not directly mounted on the cabinetry you get the added benefit of the one or two finger pull opening that keeps the finger oils off the cabinets.Â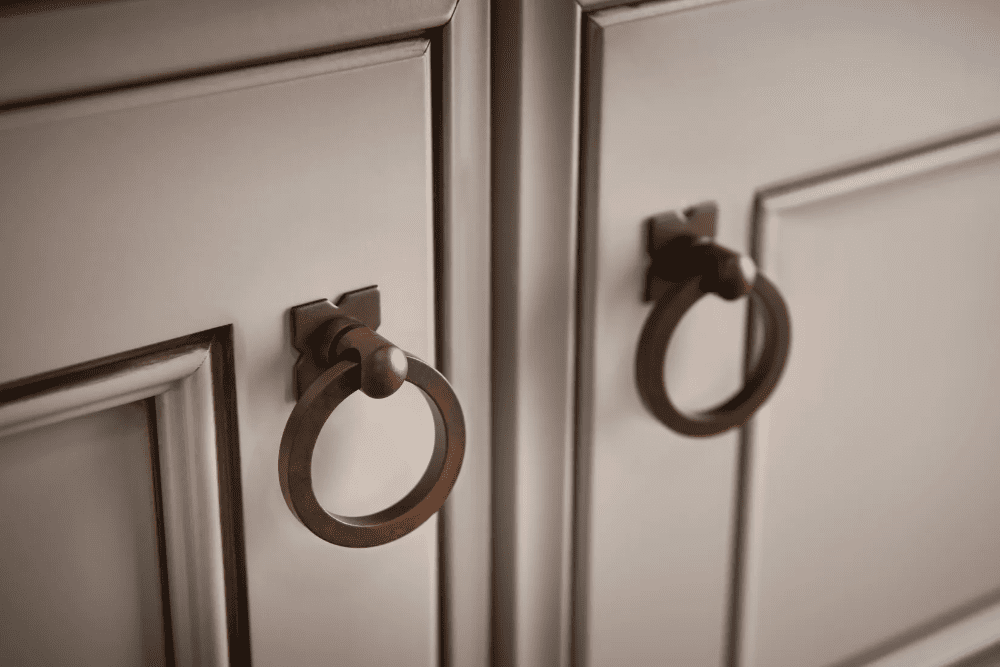 Cup Pulls provide the closed top of a knob with the openness of a pull underneath. They are also a little bit bigger than a knob but smaller than the average pull which can be beneficial for dexterity while still providing the look and finish you desire.Â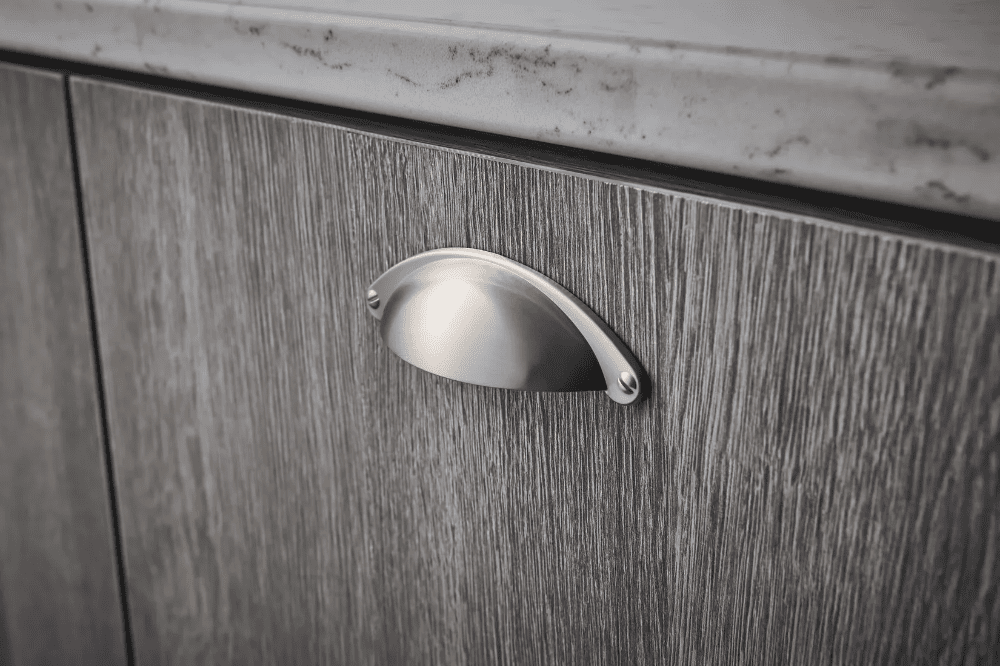 Crystal Knobs are a timeless choice for cabinet hardware. They are so versatile and can be used in any room; be it the kitchen, bathroom or closet dressing room. And with such a neutral visual effect they can be combined with any pull finish.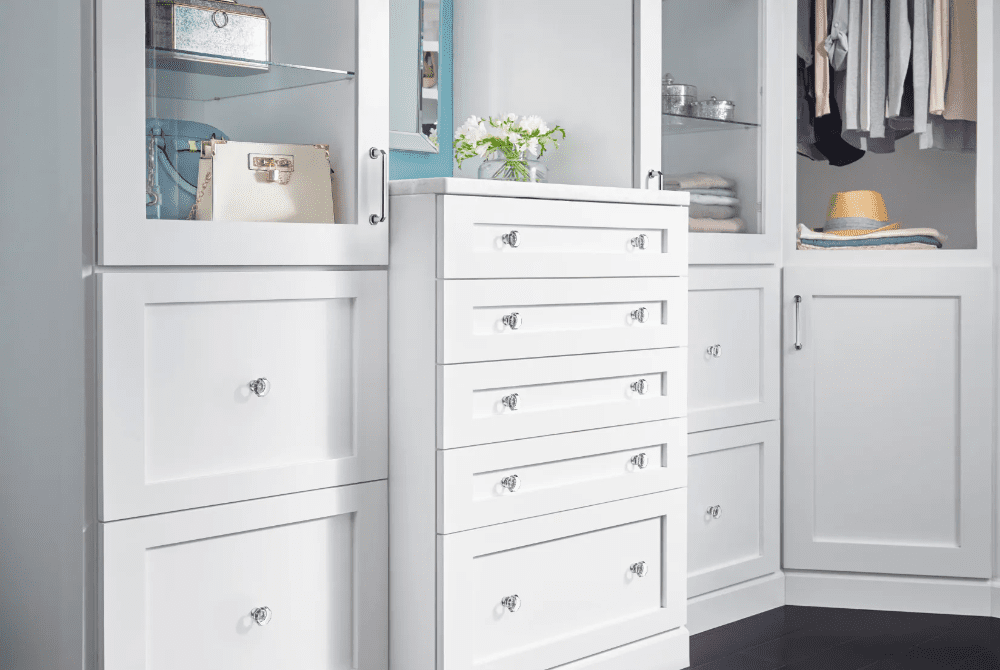 Knobs & Pulls together provide the best of both worlds. A tradition that has seemed to have given way to pulls only; one must ask: why limit any design choice. You can mix & match the finishes for a custom look that fits your own divine kitchen design.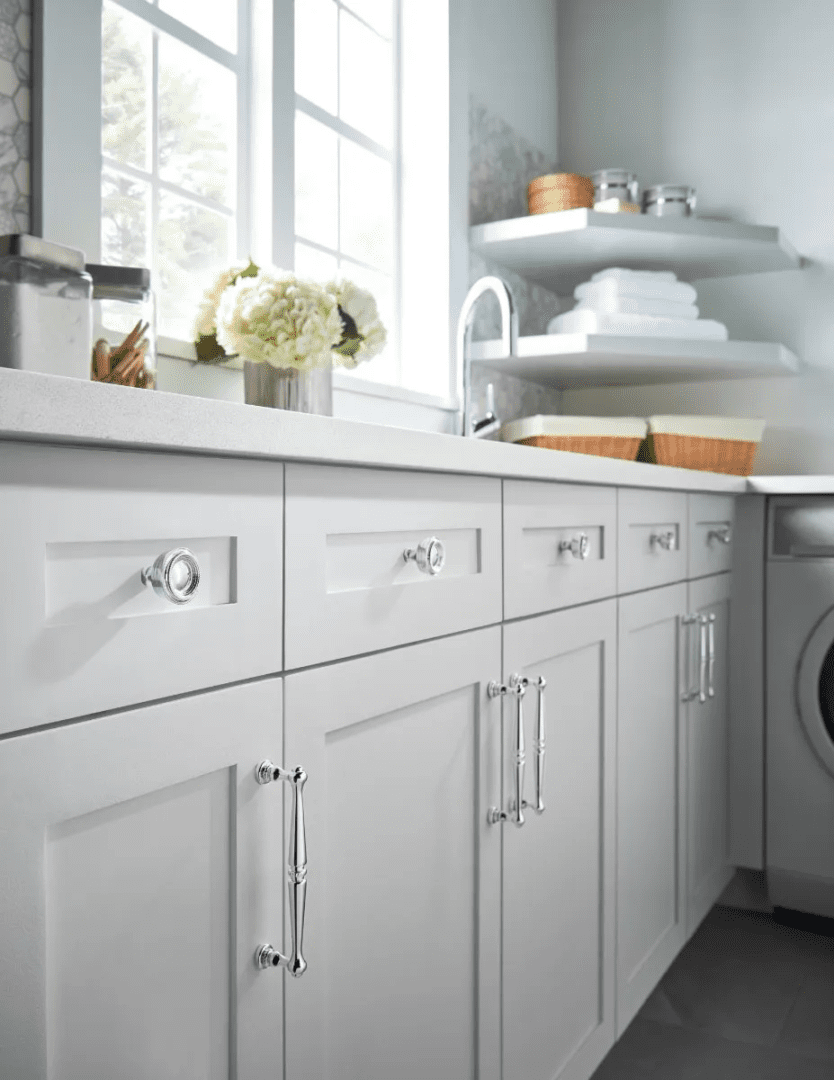 Brushed Nickel Pulls are definitely on trend. A more muted look that pairs well with many design palettes. They can add that pop on more serene palettes but also add a contrast against darker ones. This "trend" in hardware is definitely here to stay. Â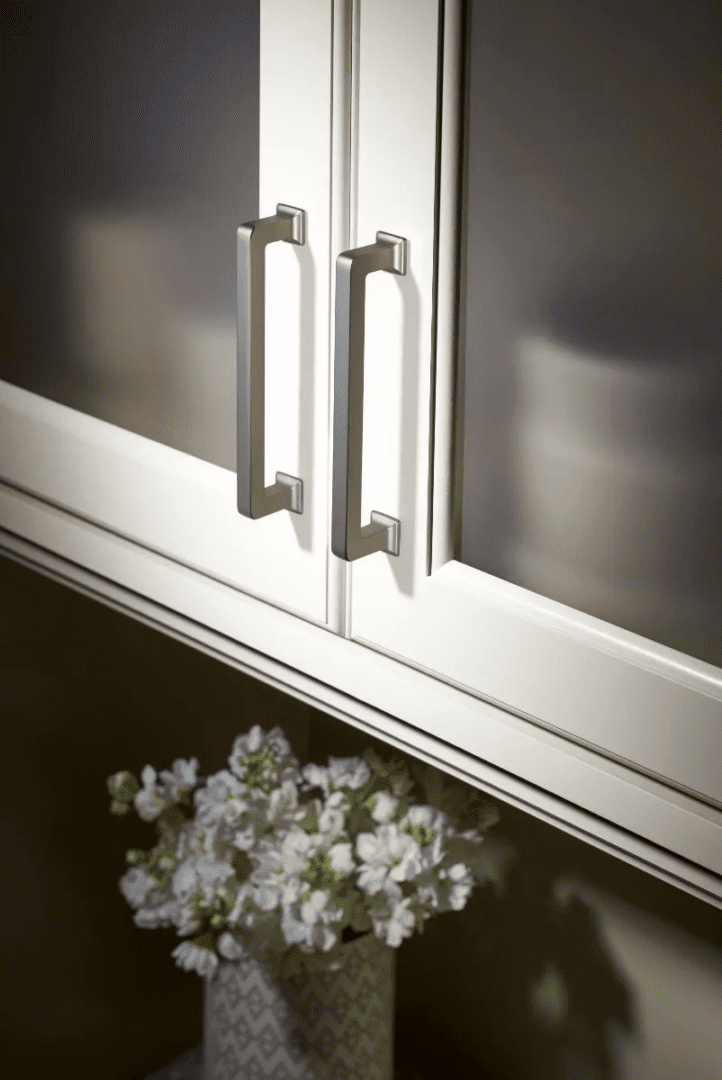 Silver Pulls are an excellent match for the monochromatic chrome kitchen. Sleek, classic & timeless are only a few reasons these pulls are still a number one choice for hardware amongst homeowners. Think sink, faucet & hardware in perfect harmony.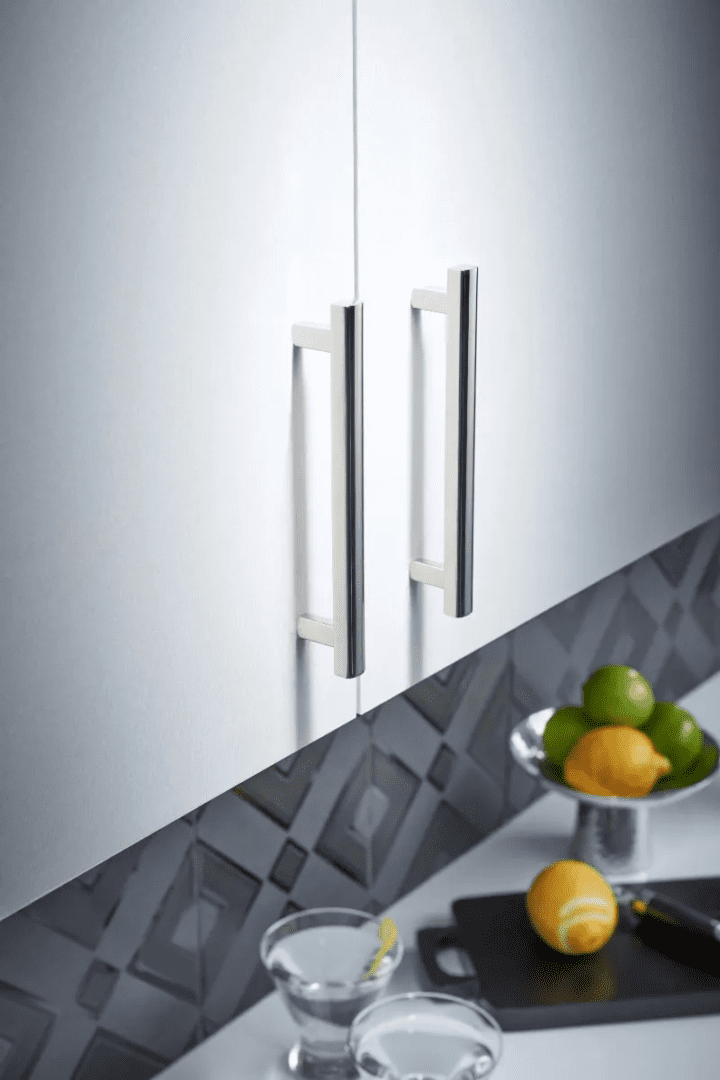 ---
In the past, choosing cabinet hardware was usually at the bottom of the list in kitchen design choices. But thinking with the end in mind as with choosing any ensemble it's best to remember: the whole is more than the sum of the parts because the whole belongs to a higher plane than the parts. Move the jewelry of your new kitchen renovation to the top of the list and get to enjoying your new kitchen just that much sooner.